Never Stress in the Kitchen Again
Whether you want to impress with perfectly seared steak or calm the kids with perfectly toasted grilled cheese, there are over 7,000 (yes, seven-thousand!) recipes at the tip of your fingers.
Simply load your tray (up to three different ingredients!) and press the button. Brava gets to work and takes care of the rest by using Brava cooking AI and our pattened light technology.
That's it! And with new recipes sent to your Brava every week, you'll never run out of things to cook.






In the News
"The microwave oven did not revolutionize home cooking. Nor did sous-vide gadgetry. Now there's a new contender: the Brava Oven..."
"Brava is the Tesla of ovens."
"It's like having a professional chef at home. Except you're the chef, and Brava is the professional."
"Brava is among a select cadre of modern wonders worthy of your marveling."
"[One of] The Best Smart Kitchen Appliances for 2020"
"This thing changed my life…The possibilities are endless for such a compact appliance."
"Since I've had mine, I haven't turned on my oven or microwave once."
Cooking with light
is what makes Brava special.

Six lamps combined with Brava's cooking AI, allows our culinary team to develope recipes that emulate just about every type of cooking technique out there. And it all happens faster, hands free and with very little cleanup.
"Let me explain to you why this is going to change your life"
Making Food in the World's Most Futuristic Oven...
Magic Oven! Breakfast in the Brava

 
Over 7,000 Hands-free Recipes are a Button Tap Away
Sit back and let Brava do the cooking.
"Watching Brava perfeclty cook my salmon, greenbeans and tomatoes, while I took my dog for a walk blew my mind. This is the future."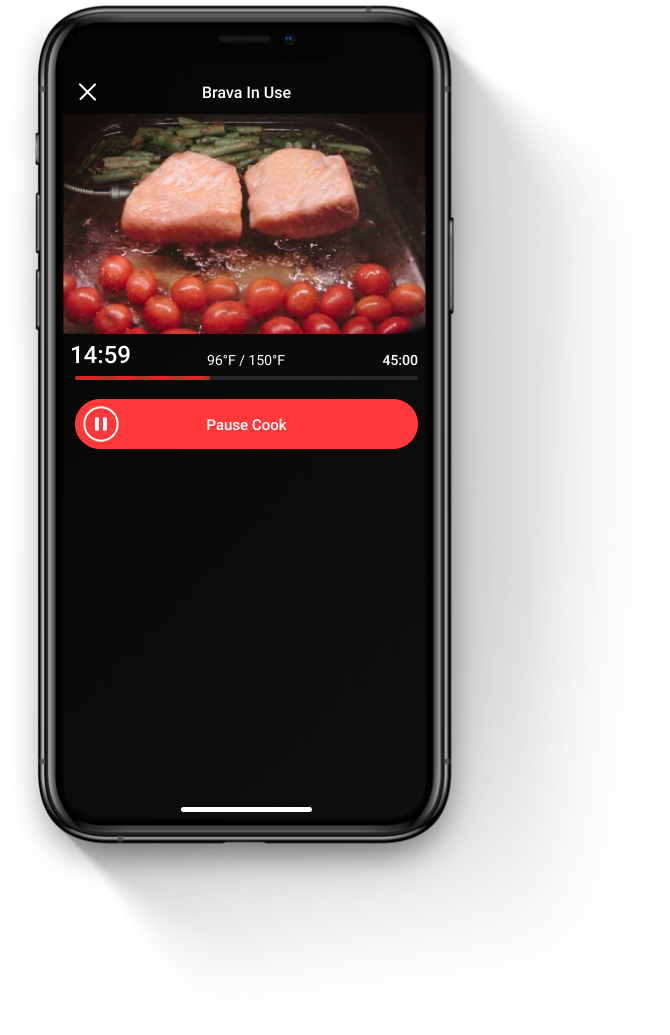 5 Million Cooks and Counting.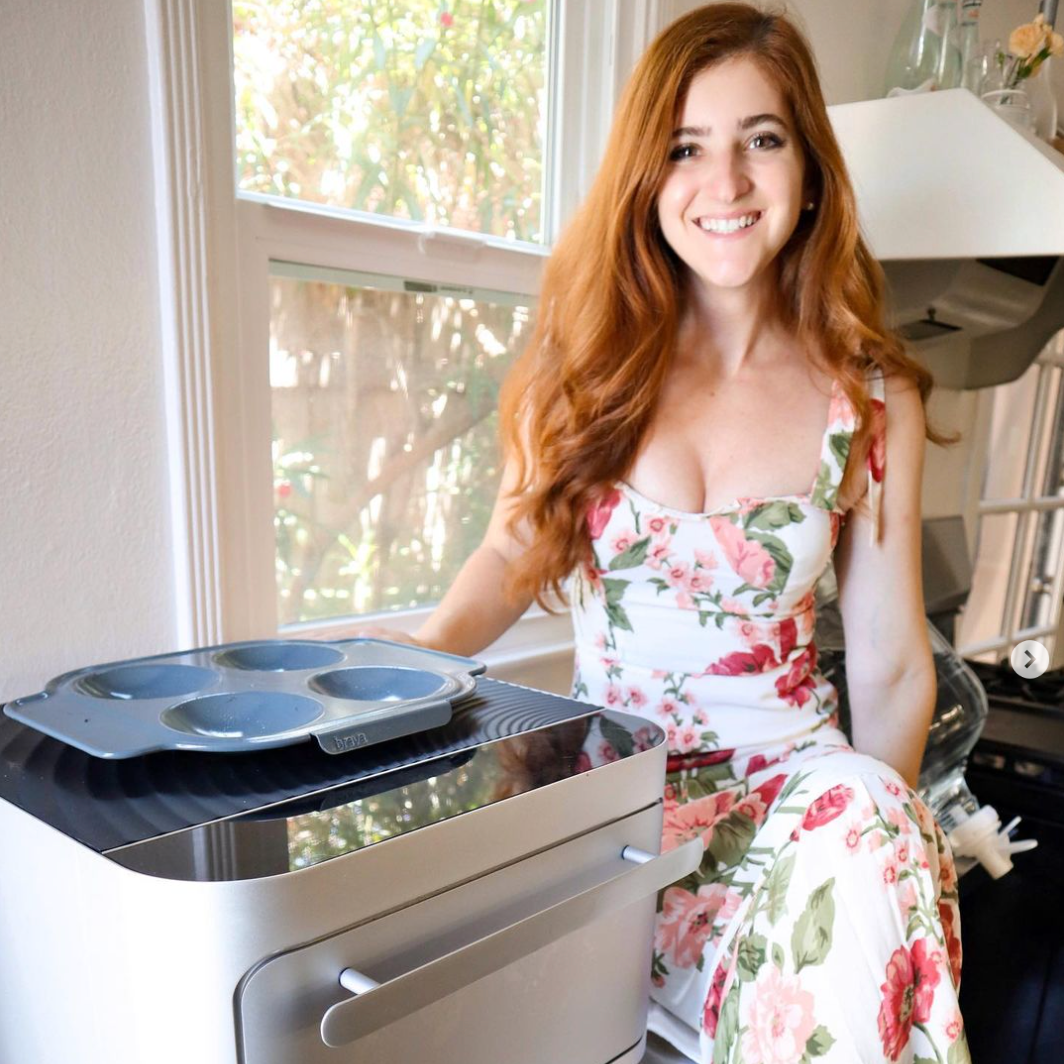 The Brava revolutionized my life, offering an easier way to grocery shop, cook, and eat without waste. The ability to quickly (like, lightning fast quickly) whip up a gourmet meal for one has made life healthier, easier, less stressful… a true miracle!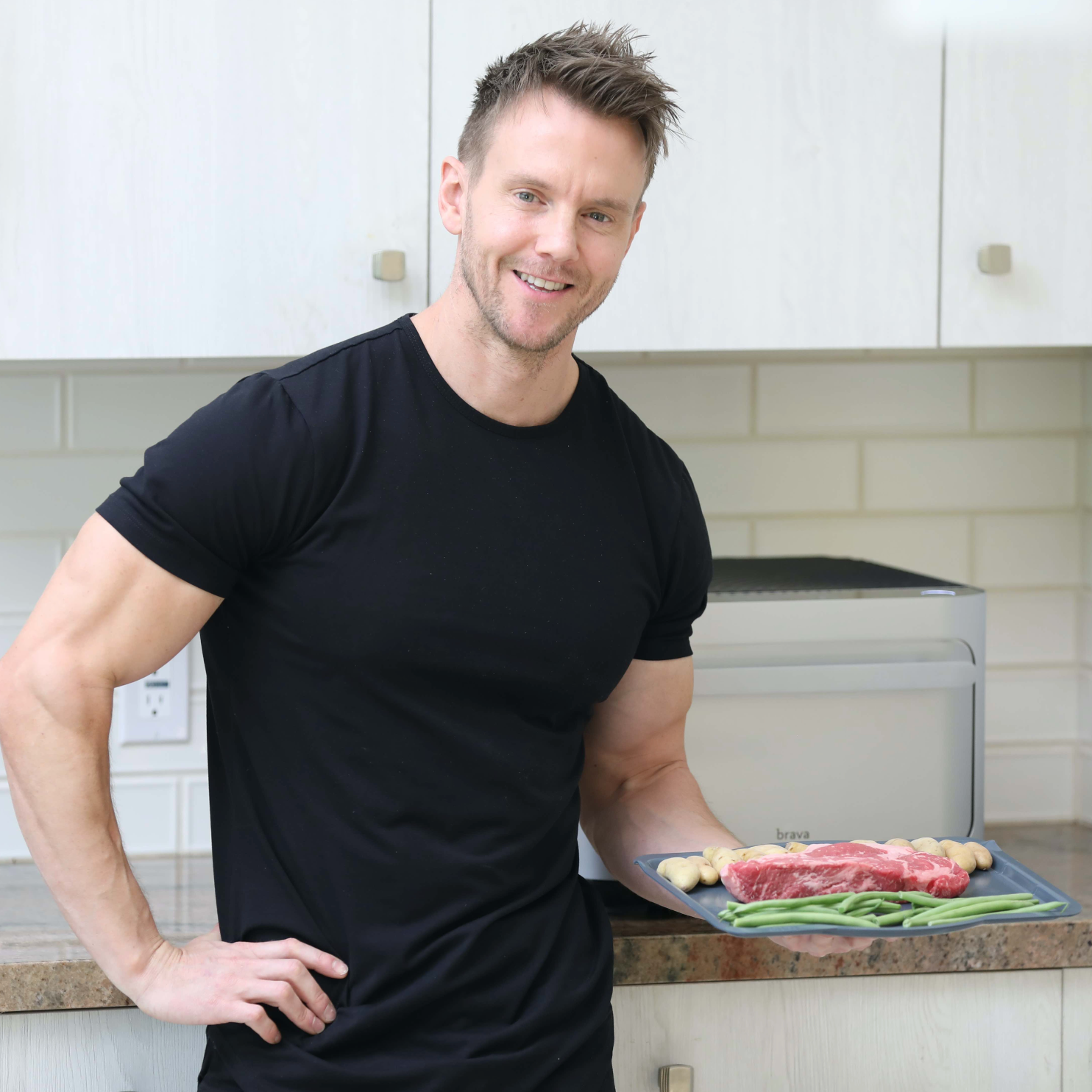 As a fitness professional, what I eat is a big priority, and with the Brava, my options for healthy cooking just skyrocketed. I can cook full meals from scratch in minutes without needing to stand over the stove to watch.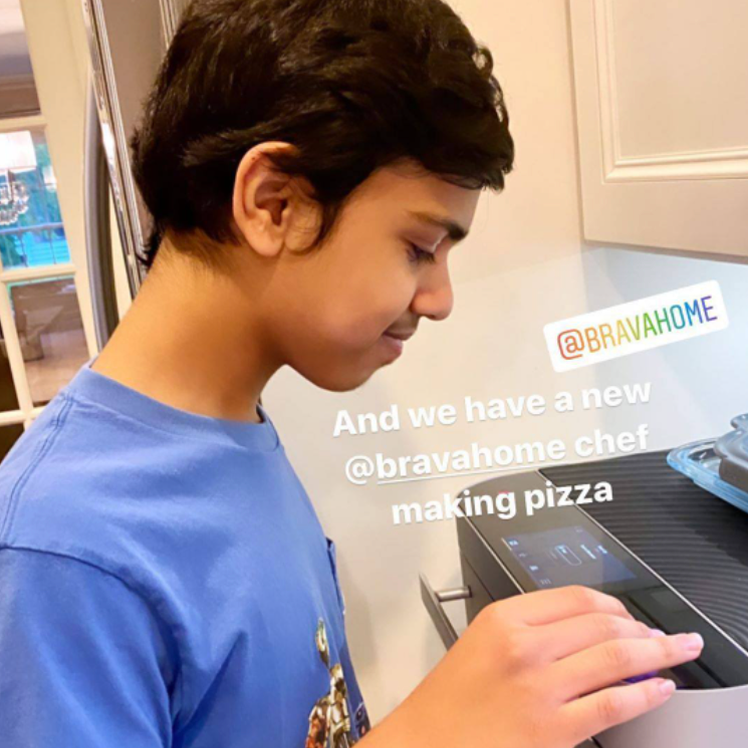 From morning toast to dinner meals, Brava is our go-to appliance. My entire family including the kids love making their favorite meals in it!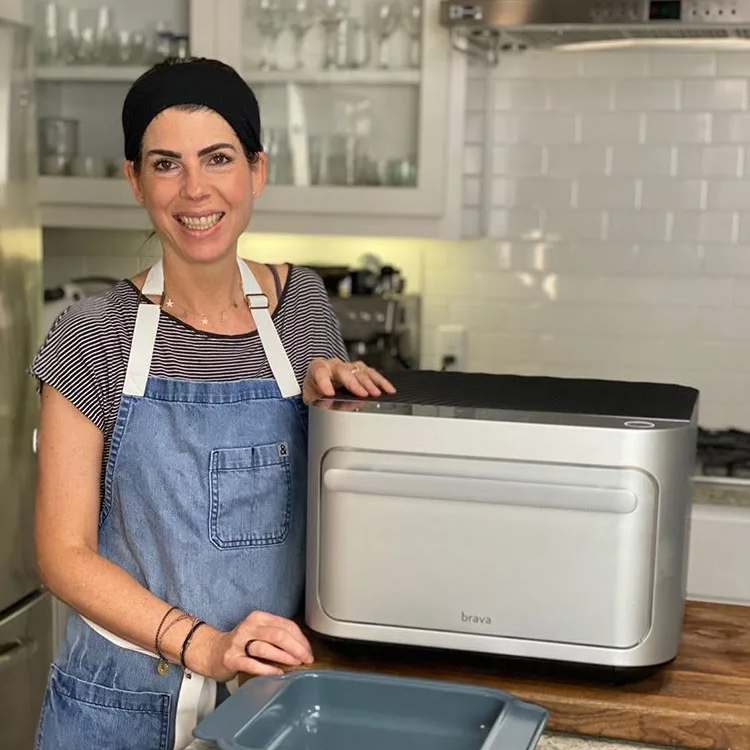 Brava changed the way I cook by eating more veggies and cooking faster, healthier meals. I noticed my family immediately got hooked on Brava which was a really fun way to engage with them and cook healthier.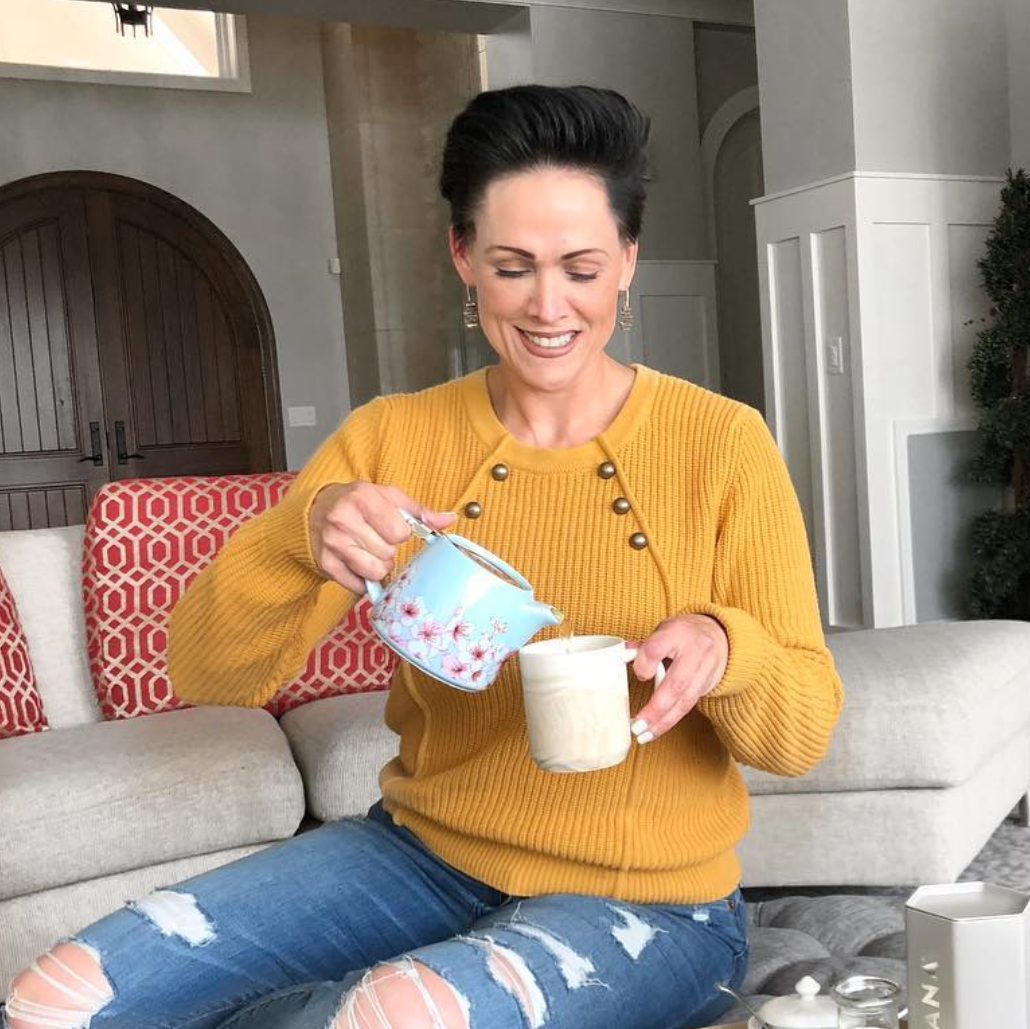 Best investment - such a time saver! The Brava makes cooking healthy meals easy with minimal cleanup, and I can just push a button and walk away! When I saw the quality of how it cooked - I was hooked!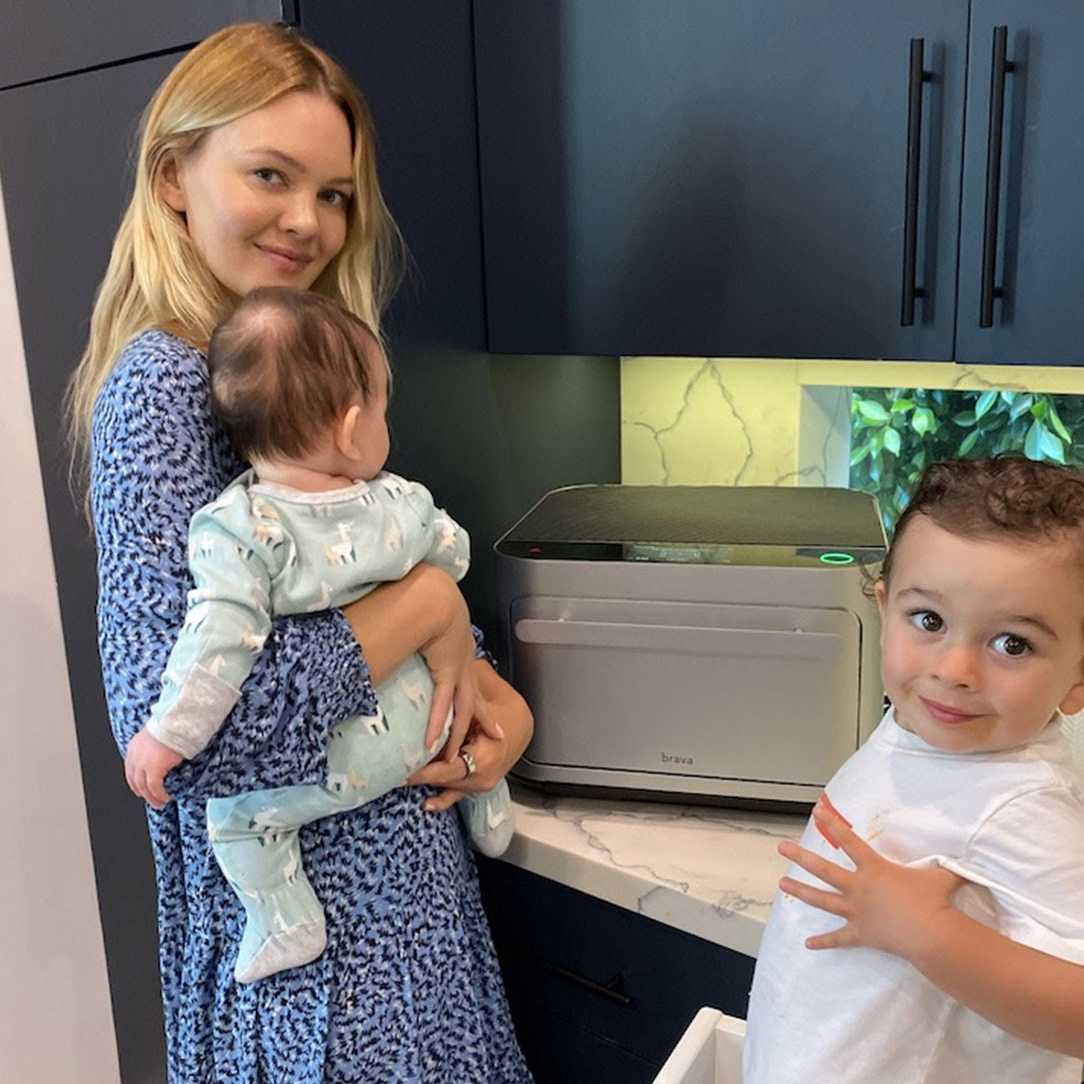 Brava consistently makes me feel like a professional chef, while saving me time in the kitchen. Delicious and healthy food has never been easier or more fun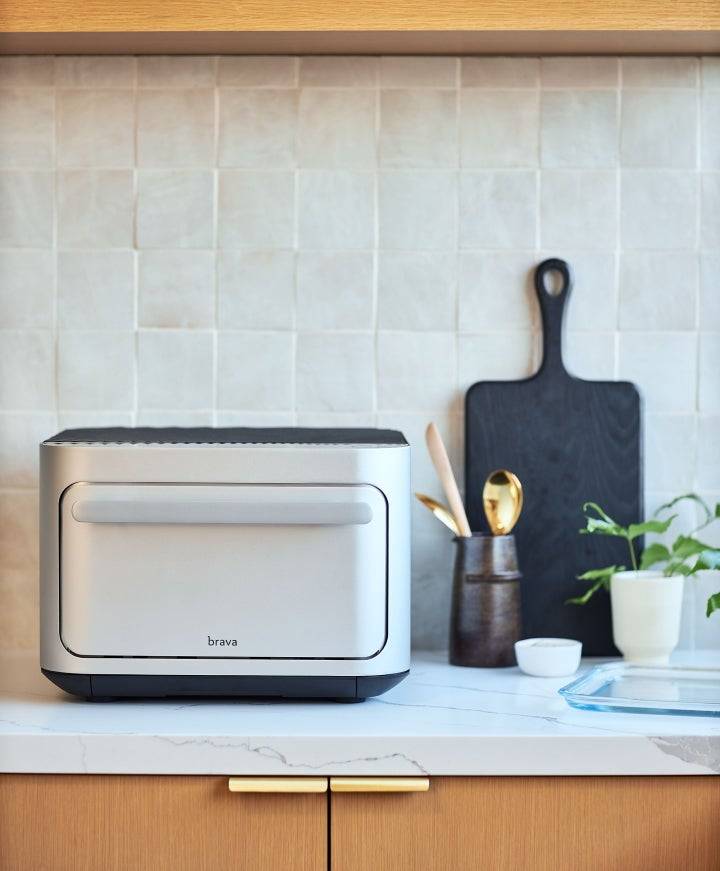 Start cooking with Light.
Brava cooks food to perfection using pioneering light technology that brings unparalleled heat, speed, and precision to all your favorite meals.
100 DAY FREE TRIAL
THE BRAVA
TEMPSENSOR
2 COOK TRAYS & ACCESSORIES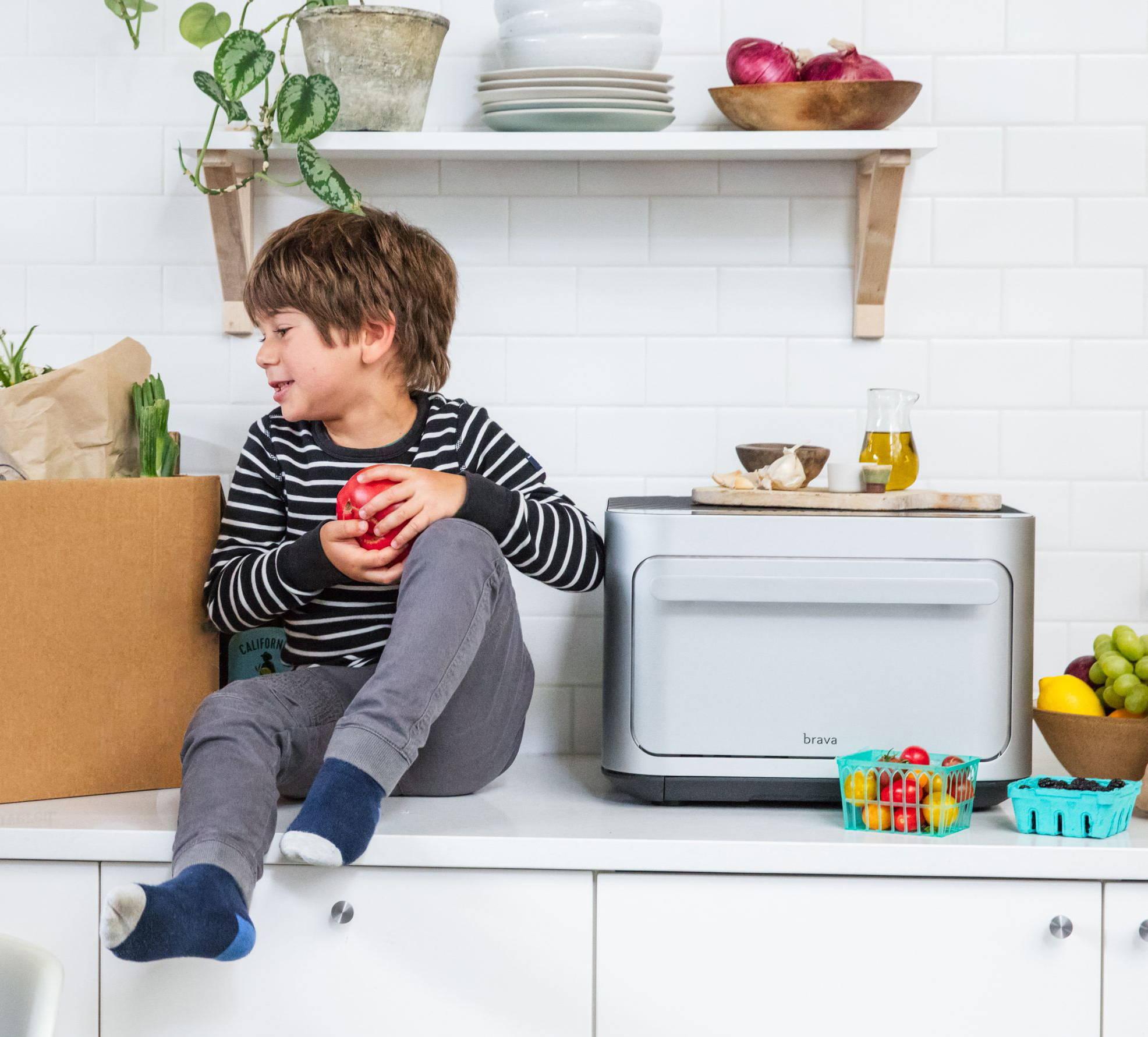 Terms and conditions apply.
Terms and conditions apply.
Access over 7,000 recipes
Access over 7,000 recipes

Start cooking with light.
Brava cooks food to perfection using pioneering light technology that brings unparalleled heat, speed, and precision to all your favorite meals.
100 DAY FREE TRIAL
THE BRAVA
TEMPSENSOR
2 COOK TRAYS & ACCESSORIES